Our standard rims that come with every ROADSMITH conversion kit are a silver/machined aluminum rim with a clear-coated finish that protects them from corrosion and makes them easy to clean.
The rims are a 16×7-inch with a positive offset of 40mm. The bolt pattern is 5×4.5-inch. This is a very popular size in the automotive industry, making them easily and affordably fixed or replaced in the event of any damage or swapped out for a different style if want to change your trike's looks.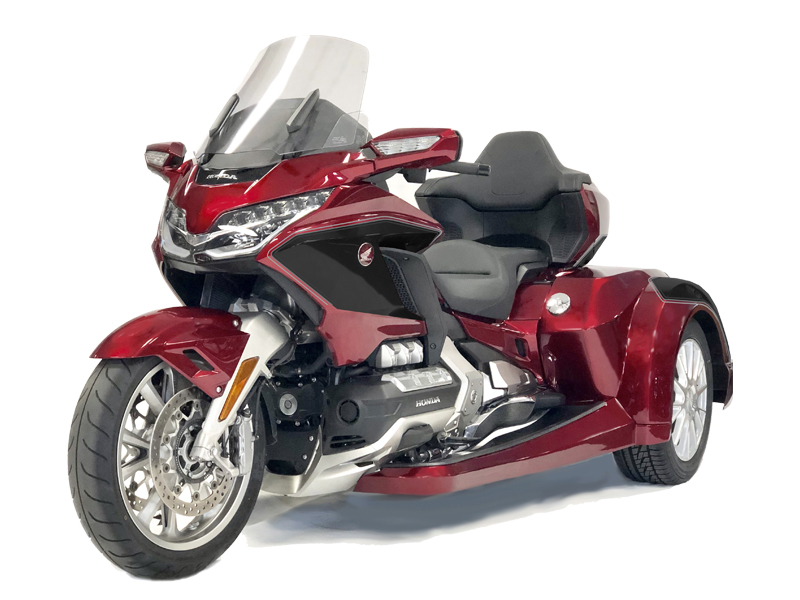 2020 Honda Goldwing GL1800-based ROADSMITH HTX1800 Conversion Kit shown with standard Alloy Wheels.